"Creating a For-Profit Environment in the Not-For-Profit Sector!"
Executive Leadership - Governance & Compliance
Growth Strategies - ERP Project Management
Marketing - Legal - Expert Support

Sometimes you just need someone from outside your organisation to help you chart your course, refine your systems and help you see the 'bleeding obvious'. Staff and volunteers are under the pump and grant application deadlines are looming. The clock is ticking and your AGM is only weeks away. Sound familiar?
As a board member or senior executive of a not-for-profit you already know it can be a very positive experience. It can give you the opportunity to make a real difference in your community or profession, but it also can bring with it enormous responsibilities and challenges. For you and your organisation to succeed it often means finding some extra horsepower and experience to help get the job done.
We help organisations answer the questions "why are we here, what are we doing and how can we do it better?" This takes teamwork and all teams need a coach to help them bring out their best. We're here to provide as little or as much support as you feel you need. Click here to contact us and arrange a 15 min obligation-free chat and discover how we can help you achieve your goals.


Testimonials
"Barry is an excellent leader in not-for-profit space, the experience he brings at Board Level is outstanding, leading to some great outcomes for organisations he advises. Myself and the team at NB Lawyers continue to refer Barry to our clients in this sector due to these qualities and I highly recommend him to any organisation seeking a change in direction and growth." - Jonathan Mamaril, Director & Principal, NB Lawyers

"Your passion and commitment to the work of CHPs for Qld was exceptional. You certainly brought financial rigor and confidence to the Board" - Frances P-F, General Manager Housing Services, Churches of Christ.

"Barry Schipplock ..... he gets sh#t done!!" - Emiko T, CPA, DGR Charity Treasurer - St Lucia Qld.

"We were so privileged to have him on our team, indeed humbled by his knowledge and experience" - Kim R, COO, Association President - Thornlands Qld.

"Barry's considerable marketing, presentation, computer modelling, and situation analysis skills have enabled our organisation to establish itself as a professional and serious service provider." - Merv C, CEO, Menzies,Melbourne Vic.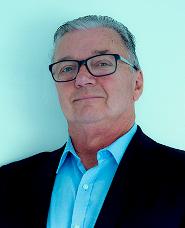 Barry Schipplock
MAICD FSAE BBus MBA